So, in an effort to actually use the heating without getting all het up about how much it costs, we put radiator insulation in. This meant that we discovered a whole load of crud behind my bedroom radiator. Old wallpaper, two socks (not mine, believed to belong to the previous owner of my flat), an incense stick holder, a tv-aerial splitter, a door wedge. Eventually, the wonderful wonderful N (my hero. Go get your own, I'm keeping this one) managed to get it all out with the help of a bent coat hanger. I was on cheese-providing and tea-dispensing duty, and did the clean-up hoover.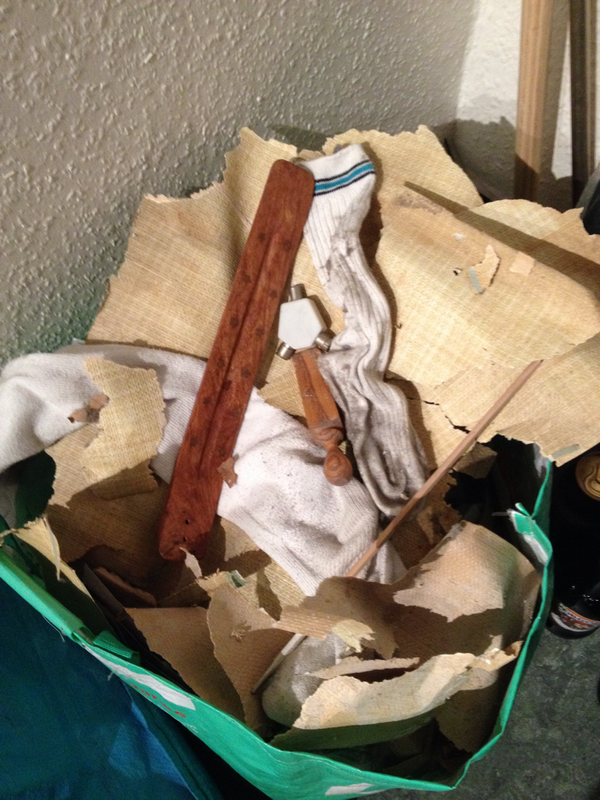 It's gone cold. I swear the weather forecast is inaccurate. It's the wind. It's not really dropped much below 10 degrees Celsius, but that's still a drop of about five degrees in the past week, so, perhaps I'm not as sternly built as I thought I was. That said, I needed to eject the hot water bottle in the middle of the night. I woke up far too sweaty. And the window was open.
I have nothing of import to add, other than that this morning's 10km race was really hard work in the wind, and I'm more tired than normal. Also my Mother is being difficult about the Morning Suits again, and we've concluded that since I got my way on bridesmaids, we probably have to capitulate gracefully on this one and be done with it. Battles need to be picked, and this one isn't too important.
I think we've identified a secular reading, though. And I'm sure no-one will remember that Kenton and Jolene chose it for their wedding by the time we get to August.
xxx